Have you ever noticed how hectic it is to have the wrong doors or windows installed in your house? I know how that can be not very pleasant, especially during winter or summer. I have developed Amerimax Windows vs Milgard to help you solve these problems.
The main difference between the two is warranties. Milgard offers a full-time warranty for all wood products, a 20-year warranty for glass products, and a 10-year warranty for labor. While Amerimax has an only a one-lifetime warranty on all their products
About Amerimax Windows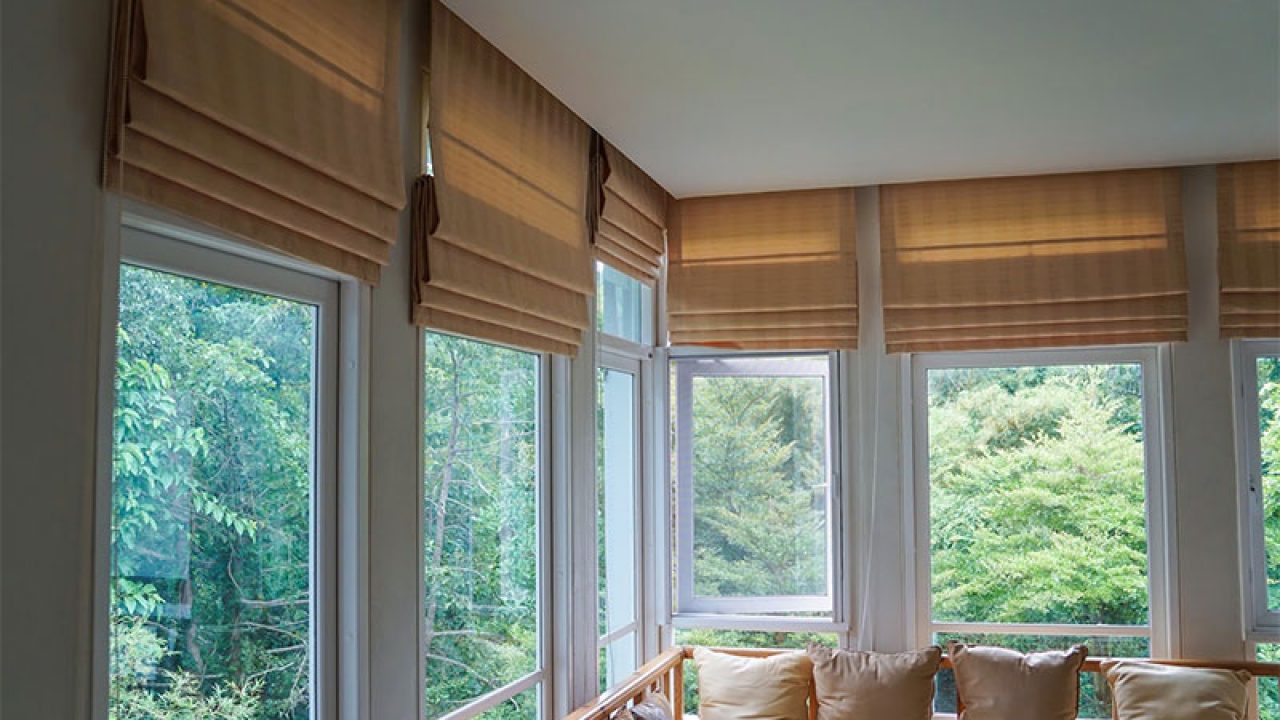 Amerimax is the company you can trust for your newly constructed home or any window or door replacement. It has been in the market for over 30 years, providing homes and commercial markets solutions.
Above all, it is the leading international producer of value-added aluminum steel, vinyl, and fiberglass products. That is why the best exteriors trust Amerimax windows and doors in Sacramento. A fabrication facility in Loveland initiated Amerimax doors and windows; the company grew so fast that it opened other companies within a short time. In fact, in 1994, four years after it came to market, the company became the first to bring subsidies to its products.
About Milgard
They were founded in 1962 to provide solutions to the homes and commercials door and window market. They have been in the market for over 50 years producing energy-efficient products. Milgard has four series of vinyl, with distinctive options to fit a variety of applications. Also, the products from Milgard are affordable and can fit in traditional designs.
Another important thing is that Milgard has manufactured environment-friendly products free from pollution. Due to its commitment to a clean environment, it has incorporated sustainable practices in its manufacturing. They utilize scrap and recycled products to make their products. Cascade Windows acquired the assets of Amerimax Windows and Doors, effective Jan. 17, 2020.
Amerimax Windows Vs Milgard: Quick Comparison Table
Specifications
Amerimax Windows
Milgard

Features

Low E technology

Multi locking system

Weather-resistant

Contemporary sash styles

Aluminum reinforced

Low maintenance

Standard triple coat

Dual glazed glass

Argon gas filled

Decorative glass options

Sculptured internal options

5/8 "standard flat screen

Flair and standard options

Has a uniform and pleasant look

Narrow frame to widen the view

Energy star

External frame colors

Has quiet lines

Superior sound control

Compliment other vinyl lines

Have narrow slight-lines

Mechanically seal point corners

Thermally improved aluminum

Resistant to swelling, rotting, and warping

Energy efficiency

Yes

Yes

Suitability

Construction

Reconstruction

Construction

Reconstruction

Installation

Glass option

Low E glass

Energy efficient

High-performance glazing options

Monorail screen track

Low E Glass

Energy efficient

Impact-resistant

Noise reduction

Quiet line series

Frame and material  

Wood

Fiberglass

Vinyl

Ultra-series

Essence series

Design

Windows

Single Hung Windows.

Sliding Windows.

Double Hung Windows.

Accent & Picture Windows.

Storm Windows.

Casement Windows.

Doors

Front Doors.

Pre-hung Interior.

Slab.

Storm.

Patio.

Barn.

Windows

        Bay

          Bow

        Casement

          Double-hung

         Single-hung

         Slider window

           Fiberglass window

          Garden window

Doors

Sliding Patio Door.

French Style Sliding Patio Doors.

In-Swing French Patio Doors.

Out-Swing French Patio Doors.

Pocket Moving Glass Walls.

Bi-Fold Moving Glass Walls.

Stacking Moving Glass Walls

Warranty

Lifetime for wood

20 years for glass

10 years for labor

Price

$350 to $650 for windows

$500 to $1000 for doors

$900 to $1500 for windows

$485 to $1175 for windows
Difference Between Amerimax and Milgard  
Features
Amerimax and Milgard brands have been at the forefront in beautifying our homes. However, they have differences in features. I will take you through some of those differences.
Amerimax brand products feature aluminum reinforced, which gives them longevity and durability. Milgard has thermally improved aluminum for longevity and protection from excessive heat.
Also, windows and doors from Amerimax have decorative colors, while those from Milgard have a splendid look.
Another critical feature is that products from Amerimax have been manufactured with a weather-resistant design. In contrast, those in Milgar have been incorporated with technology to resist rotting, swelling, and warping.
Glass options
Also, the glass option is one of the most important aspects of housing. Imagine what it looks like if you live near the coast or the highway with fake glass windows or doors. Your guess is as good as mine.
Therefore, Amerimax has low E glass windows and doors, which reduce heat and air infiltration into your room. In comparison, Milgard features energy-efficient and low E-glass options designed with unique technology from Milgard experts.
Besides that, Milgard's door and windows have quiet lines and glasses, which help reduce noise from outside. Or from the cars if you are living next to a highway. You can imagine the peace you will have in your home with a noise-free environment. Sounds impressive, right!
Moreover, Amerimax has high-performance glazing options to provide maximum light and warmth to you and your loved ones. At the same time, Milgard products have impact-resistant glasses to protect you from intruders and hurricane debris.
Frame and material
Even though both have wood, vinyl, and fiberglass material frames, they still differ in their manufacturing.
Therefore, Amerimax products have fusion-welded frames and sash for longevity. Also, it has heavy-duty plated steel tandem rollers glide and a monorail track for easy operation.
While Milgard has the Tuscany series, a mixture of contemporary technology and traditional designs.
They have a Milgard signature which gives the frame durability and energy efficiency. In addition to that, the frames have UV coating technology to protect you from harmful rays.
Also, Milgard has the Trinsic series of glass which utilizes much of the Tuscany series technology with a sleek and modern style. This technology gives frames a narrow design and low profile. Hence maximizing the glass surface. Therefore allowing natural light and beautiful views.
By and large, the Amerimax brand has rigid metal reinforced and locking points for longevity. On top of that, it has an anodized aluminum sill to resist wear and tear.
Last but not least on frame and materials is the Ultra Series. Whereby, Milgard products are made to counter both hot and cold temperatures, rotting, swelling, and warping. In this case, the frame expands and contracts at the same rate as glass panes. This is due to temperature variations.
Design  
Every company has its way of manufacturing its products to please its clients. I am sure you will agree that it is not always about quality alone but beauty. What gives your house and your compound a different look to admire?
So, Amerimax windows are Single Hung, Sliding, Double Hung, Accent & Picture, Storm, and Casement. While its doors are Front, Pre-hung Interior, Slab doors, Storm Doors, Patio, and Barn Doors. They bring peace of mind to you and your loved ones.
On the other hand, Milgard windows are Bay, Bow, Casement, Double-hung, Single-hung, Slider windows, Fiberglass windows, and Garden windows.
While the doors are Sliding Patio, French Style Sliding Patio, In-Swing French Patio Doors, Out-Swing French Patio, Pocket Moving Glass Walls, Bi-Fold Moving Glass Walls, and Stacking Moving Glass Walls, patio doors, especially aluminum series, are the best.
Warranty
Without a doubt, any product's warranty determines its market value. Clients like seeing the guarantee that the product has before purchasing it. So, in short, it makes trade complete.
Amerimax, therefore, offers a lifetime warranty on all its products. While Milgard gives a lifetime warranty on wood products alone, a 20-year-warranty on glass, and a 10-year labor warranty. You will get all this through Milgard's Industry-leading Warranty.
Price
Most people like going for cheap products because their pockets can afford them. On the contrary, economical products are expensive in a way. What do I mean? They can easily malfunction. Therefore it is good to go for quality, not price.
Amerimax windows range from $350 to $650, while its doors sell at $500 to $1000. In contrast, Milgard windows range from $900 to $1500, and its doors from $485 to $1175.
You may be interested to learn about the difference between wallside and hansons.
What are the Similarities Between Amerimax windows and Milgard?
 As much as there are differences between the two brands, there are also similarities. Since they serve the same function, there is a common way to react to some issues. Still bear with me as I take you through them.
Energy efficiency
Here is the thing: they all have energy-efficient techniques, which lower the cost of purchasing ventilations. They do so by resisting cold during winter and giving your room warmth and comfort. They also withstand hot summer days.
Apart from that, it reduces air infiltration entering your room. Hence giving you comfort and peace of mind. It can also withstand coastal temperatures.
Suitability
Both brands target both the construction and reconstruction markets. For those replacing doors or windows, you can get your price from any of them. If you are building a home or commercial, you can get your quotation.
Installation
If you buy today any product from either Amerimax or Milgard, you won't be required to be an expert to install it. The installation process is very easy; it only requires you to follow a few instructions and get your job done.
Which is best, Amerimax of Milgard?
You can easily single out the best brand from what we have learned here. However, to lessen your work, I will tell you. I find Milgard as the best brand compared to Amerimax. It has the best warranties from wood and glass to labor, which is rare in any company. Far from that, it has incorporated technology into its products, making them suitable for any environment. This technology also has mixed the traditional and modern styles uniquely.
You can also read: Andersen A series vs E series – A Comparative Analysis
Frequently Asked Questions
Who makes Amerimax windows?
Is Milgard good quality?
Yes, it is of the best quality, recognized in the industry, and is frequently used. It is well established with high-end products.
How does Milgard compare to Pella?
Both brands produce the best quality products in the market. However, Milgard makes aluminum windows which Pella does not. Again, Pella makes wood and aluminum-clad wood windows which Pella does not. Both vinyl products are comparable.
Are there different quality of vinyl windows?
The difference comes from amounts of virgin and recycled vinyl in its make-up.
Is Milgard cheaper than Pella?
Milgard is somewhat expensive compared to Pella
Is Milgard going out of business?
Yes, MI has already finalized the acquisition of Milgard
Why is Milgard not available in Texas?
Milgard closed its operation due to weakening economic conditions brought by covid-19.
Final Thoughts
Amerimax windows vs Milgard is the best comparison that will give you the answers you have been looking for, for a long time. They have high-end products suitable for your construction or reconstruction. Milgard is the best overall in terms of quality and warranty. Price does not matter. Their products are worth their prices. Best get started with it, and you will never regret it.