Imagine putting up the wrong window or door in your house only because you didn't know which brand to select; it will be disastrous. Choosing between two brands is always difficult, especially if they are Anlin and Milgard. But it will become much easier when you know Anlin Windows vs Milgard.
Anlin only makes vinyl windows and doors, whereas Milgard uses vinyl, aluminum, and fiberglass. So, you have only one frame material from Anlin, but Milgard offers three frame materials for its windows and doors.
About Anlin Windows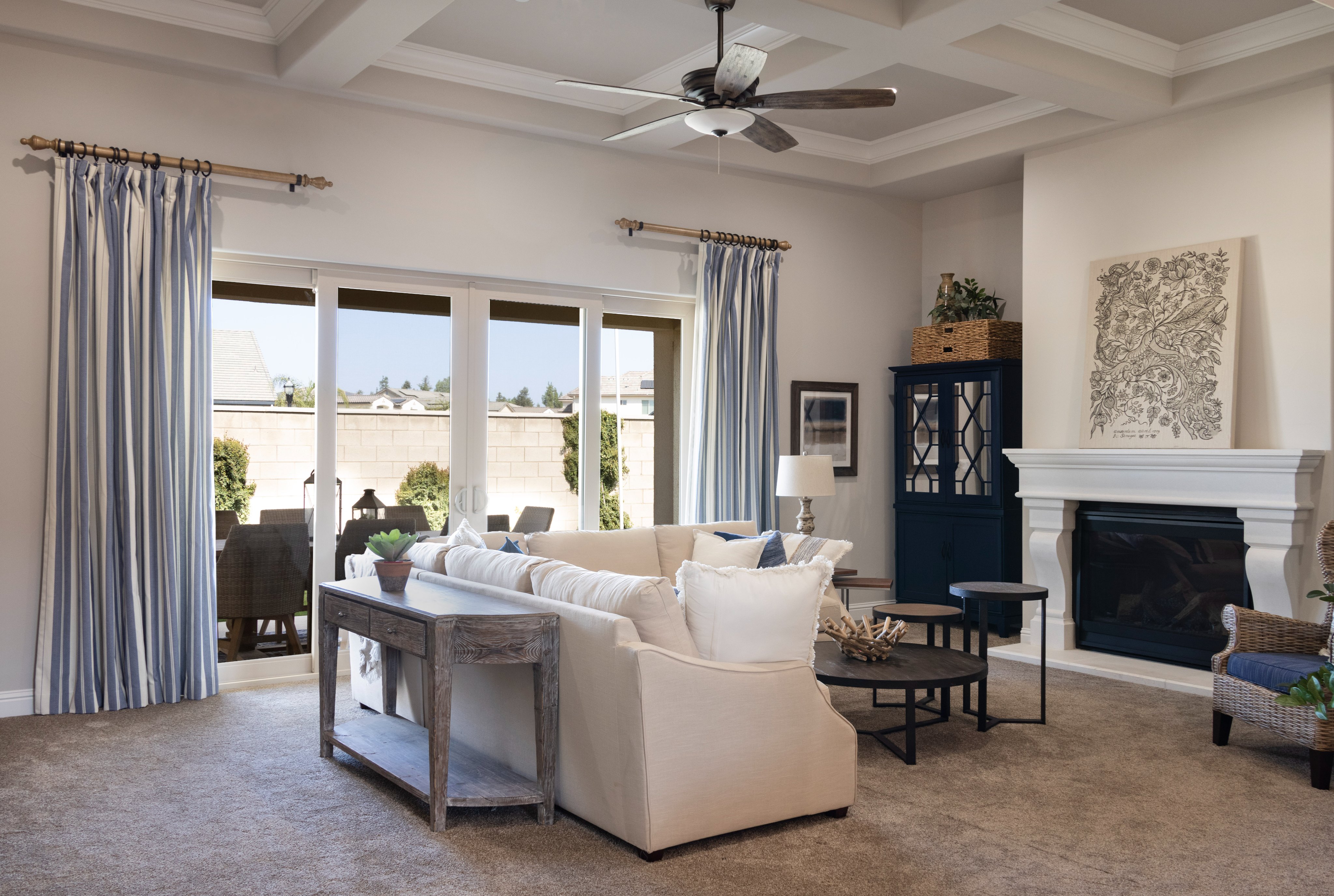 Anlin Windows offers energy-efficient windows and doors that are made in the USA. With leading-edge energy-saving technology, it provides outstanding insulation and noise reduction. These beautiful windows and doors are available in 12 states in the USA.
About Milgard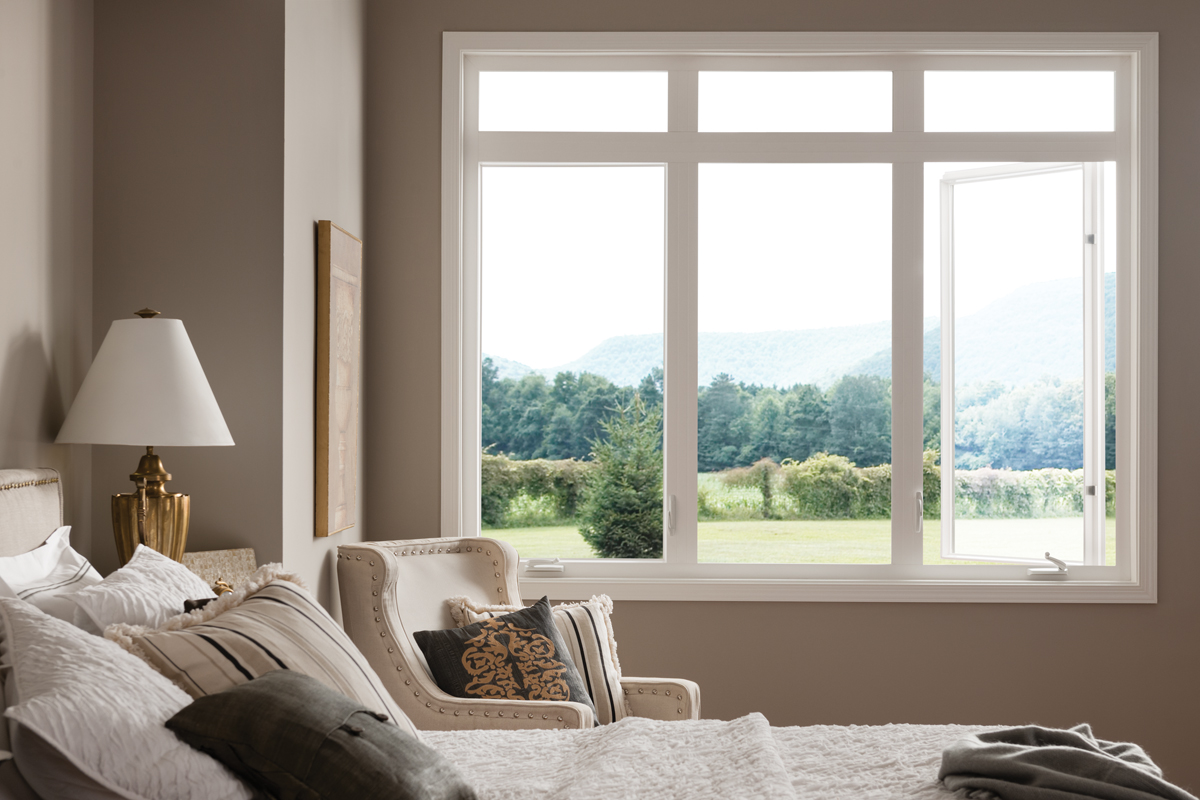 Milgard is a more widely known and one of the biggest windows and doors manufacturers in the USA. Over 50 years, they have created a name for themselves with high-quality products. They are beautiful to look at and are very well energy-efficient. These products are available in 7 American states and 2 Canadian cities.  
Anlin Windows Vs Milgard: Quick Comparison Table
Specifications
Anlin Windows 
Milgard

Features

Comes with leading-edge energy-saving technology.

Delivers high-tech security glass for home protection.

Exceptional noise reduction and insulation.

Antimicrobial Protection for a healthy environment.

Comes with WaterShed technology that keeps screens clear.

Offers durability & energy-efficient windows and doors.

Exceptionally durable frames.

Non-corroding.

Delivers a slim profile and narrow sightline.

Comes with a light yet strong frames.

Frames allow significant expansion of glasses.

You can paint over the frame if you want.

Products

Glass Type

Anlin SunMatrix

Anlin Infinite

Anlin SunShield

Anlin CoolShield

Anlin Luminance

SunCoatMAX Low-E3

Low-E2

Low-E3

Solar Bronze

Solar Gray

Aquatex

Clear 42

Delta Frost

Glue Chip

Matelux

Narrow Reed

P516

Rain

Frame Materials

Vinyl

Aluminum

Fiberglass

Hardware

Windows

Doors

Anlin Quad-Lock 4 Point Locking Hooks

Anlin Contemporary Handles.

Windows

Doors

Available Design

Windows

Single-Slider

Single-Hung

Double Slider

Double-Hung

Casement

Picture

Bay & Bow

Awning

Garden

Geometric

Doors

Sliding Patio Doors

Swinging French Doors

Windows

Double-Hung

Single Hung

Casement

Awning

Horizontal Slider

Picture

Specialty

Doors

Sliding Patio

French Style Sliding

In-Swing French

Out-Swing French

Pocket Glass Walls

Bi-Fold Glass Walls

Stacking Glass Walls  

Available Finish Options

15 Interior & Exterior Colors 

11 Exterior & Interior Colors

Installation

Easy Installation

Easy Installation

Durability

High

High

Energy Efficiency

U-Factor: 0.26

Solar Heat Gain: 0.22

U-Factor: 0.22

Solar Heat Gain: 0.25

Maintenance

Low Maintenance

Low Maintenance

Uses

Warranty

True Double Lifetime Warranty

Full Lifetime Warranty

Prices

Windows: $425 to $750

Doors: $1000 to $3300

Windows: $350 to $1500

Doors: $1350 to $3500
Differences Between Anlin Windows and Milgard
Here are some of the significant differences between these two brands:
Features
Anlin windows and doors are excellent in energy efficiency and protection. You will also get WaterShed technology and Antimicrobial protection from its windows and doors.
On the other hand, Milgard windows and doors are outstanding in noise reduction and energy efficiency. They come with excellent exterior trim and finish.
Glass Type
A window is 80% glass. So, it's an important part you should look at before purchasing. You will get SunMatrix, Infinite-E, SunShield, CoolShield, and Luminance glass from Anlin.
On the contrary, Milgard offers various Low-E, Obscure, and Tinted glasses with its windows and doors. 
Frame Materials
54% of all windows in the US are made of vinyl, and it's growing. Anlin is one of the largest players in this industry. In contrast to Anlin, a Milgard makes aluminum and fiberglass windows and doors apart from vinyl
Available Designs
If you look into the comparison table, you'll see that Anlin has more windows design and Milgard has more door designs. Anlin has 10 windows and 2-door designs, but Milgard has 7 windows and 7-door designs.
Available Color
You will get 15 interior and exterior finishes from Anlin. On the contrary, Milgard offers 11 interior and exterior finishes. You won't have to paint again on these windows and doors.
Energy Efficiency
In terms of energy efficiency, both brands go toe to toe. This means you will get superb performance regardless of the brand. Anlin windows and doors have a U-Factor of 0.26 and SHGC of 0.22.
In contrast, Milgard windows and doors have 0.22 U-Factor and 0.25 SHGC.
Warranty
Anlin offers a better and more comprehensive warranty with a True Double Lifetime Warranty. On the contrary, Milgard also offers a pretty good warranty with a Full Lifetime Warranty. You will be covered pretty well by both brands.
You may also read about the Which is best, Amerimax of Milgard?
What Are The Similarities Between Anlin Windows and Milgard?
You will find many similarities between these brands as well. Let's explore them.
Products
You will find similarities between the products of both brands. Looking at the comparison table, you will find that both manufacturers make windows and doors.
Installation
You can easily install Anlin and Milgard windows and doors. These two brands provide all necessary installation instructions with the products.
Maintenance
All the windows and doors are low maintenance because of the materials and design. That's why it won't require a lot of care.
Which One Is Better: Anlin Windows or Milgard?
According to the statistics and discussion above, we can see that both manufacturers make excellent windows and doors. However, if you want to purchase aluminum or fiberglass windows or doors, you must choose Milgard since Anlin does not make windows and doors from these materials.
On the other hand, if you want to purchase vinyl windows or doors, you can choose Anlin because it has more finish options and a better warranty policy.
You can also read the differences between crystal windows and milgard.
Frequently Asked Questions
Are Anlin Windows high quality?
These windows and doors are made from high-quality vinyl using the latest technologies. As a result, they are very robust and last a long time. Besides, they have high-energy efficient glasses that can make your house insulated and reduces heat transfer. Their designs are excellent as well.
How long do Anlin Windows last?
With all the cutting-edge technologies, designs, and protective glasses, these high-quality windows come with an industry-leading True Double Lifetime Warranty which will give confidence to the customers. That shows the quality and durability of the windows. So, you can expect that they will easily last two lifetimes.
Are Anlin Windows vinyl?
This manufacturer makes windows and doors using vinyl. So, they are vinyl made. But these are not regular vinyl. All windows and doors are made of Anlin Proprietary Titanium Dioxide Infused Vinyl Extrusion, a very robust material. That's why they offer excellent performance and durability.
Who bought Anlin Windows?
This company has been making vinyl replacement windows and doors for some time. But it has been acquired by PGT Innovations, a high-performance windows and doors manufacturer. This is a national leader in premium windows and door making, and now they focus on retaining quality and performance.
Why are Anlin Windows so expensive?
Many factors affect the price of these windows and doors. Some of them are positive, and others are negative factors. For example, the high-quality materials and parts cause the price to go up compared to other vinyl windows. It's a good thing. But sometimes, the price increases because of the lack of dealers offering these windows.
How expensive are Anlin Windows?
The windows and doors from this company are pretty expensive if you compare them with other vinyl windows. Depending on window type and design, you will have to spend about $425 to $750 for a window. Plus, each door will cost around $1000 to $3300.
How long has Anlin been in business?
The company was founded in 1990 by Tom Vidmar. They have been making high-quality replacement vinyl windows and doors since then. So, they have been in business for over 30 years. But the ownership has changed. Now it's a member of the PGT Innovation family, a premium quality window and door manufacturer.
What are Anlin windows made of?
Superior quality vinyl is used to make these windows and doors. This is no ordinary vinyl; the company uses Titanium Dioxide Infused Vinyl Extrusion; that's why these products are very high-quality and deliver pretty well performance in terms of energy efficiency and durability. Moreover, they come with excellent designs and finishes.
Is Milgard a good quality?
It is one of the major manufacturers of windows and doors. They are of superior quality, and the company has won the National award for best quality vinyl windows 9 times. So, you can understand how good its windows are. Apart from vinyl, it also makes Aluminum and Fiberglass windows and doors.
Who makes Milgard?
It is one of the leading names for replacement and new construction windows and doors. The company has been making windows and doors for over 60 years. Masco Corporation purchased this company in 2001. MI Windows and Doors, one of the leading suppliers of energy-efficient and precision-based vinyl and aluminum windows and doors, acquired it in 2019.
Final Thoughts
Now you have a clear picture of Anlin Windows vs Milgard. I'm sure you understand that both brands offer excellent value for their products. So, go for any of the brands you want.
But make sure you consider your preferred style, design, material, and house interior while buying windows and doors, don't just jump off for a lower price.