Have you ever found yourself in the middle of thoughts trying to figure out which company to trust in window or door replacements? Worry not because I have come with Lindsay Windows vs Pella to help us understand more.
However, the main difference between the two is that Pella has insynctive technology that allows you to monitor your doors and windows virtually anywhere, while Lindsay does not.
About Lindsay Window
It is a family-owned company founded in 1947 with customer-oriented services indoor and window market. They offer the best vinyl window and door products with durability and energy-efficient.
Also, their products are cheap, compared with others like Pella, and with a lifetime warranty. Kindly check their window replacement cost tables to help you identify where you are headed or which option you like.
About Pella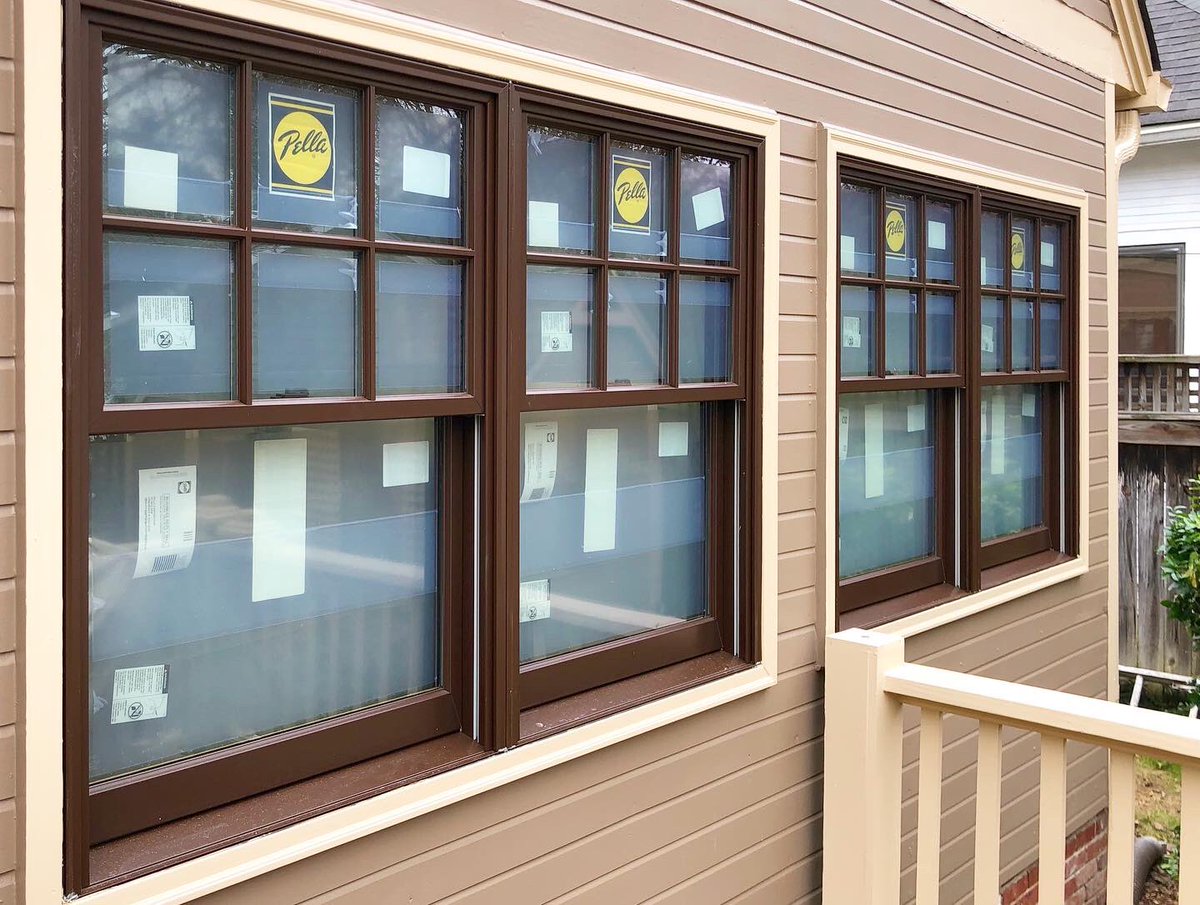 Pella Windows has been manufacturing doors and windows for both residential homes and commercial use since 1925. They have been in the market enough to know which design you want for your home. Also, they are aware of temperature changes and weather intensities.
As much as their products are expensive, they are the best, most durable, and energy-efficient. They have a variety of window and door types, depending on the design you wish to have. Kindly use their window cost calculator to get an accurate price estimate of your area.
Lindsay Windows Vs Pella: Quick Comparison Table
Specifications
Pella
Lindsay Windows

Features

Well-trimmed windows and doors to fit any design you want. Also, the trimming enhances the beauty of the exterior and interior of your house 

Windows and doors are customized with different colors to bring beauty and longevity

Enhances security and intruders or hurricane debris, window or door panes from upgraded single to triple pane

Comes with enhanced window and door grills which provide a variety of options ranging from minimizing extreme heat and cold to security, and durability

Variety window options like an awning, casement, sliding, bay, and bow, single- and double-hung windows

Fitted with patio slider to limit window and doors operations

Comes with a variety of customization of windows to enhance beauty and longevity

The windows and doors have different grills in their panes to enhance security and durability

Additional hardware choices that give you windows or doors beauty and protect you with your pets or children. Also, this hardware protects you from harsh weather conditions.

Panes are manufactured with solar reflective paint to protect you from intense sun rays.

Between the glass blinds

Window and door fashions and shades tucked in between the panes of glass to protect against dust, damage, and little hands

Fitted with insynctive technology to help you monitor your windows and doors

Manufactured with thermal energy reinforcements with advanced non-metallic, composite fiberglass, and reinforced resin inserts for insulation.

uPVC vinyl compound for easy maintenance and color and prevent rotting

Glass options

Made with the InsulShield glass method to give four coatings engineered to enhance energy efficiency and make your house comfortable.

Reduces the noise coming from without your house

Three weather ship layers to reduce noise pollution and air infiltration. This brings peace of mind to you and your loved ones

Has TrueSecure hardware with an attractive lock and rounded cove nose tilt latch to provide security to your house

Integrated Security Sensors

Added security feature through Pell`s Insynctive Smart Technology to help you monitor your windows and doors and raise or lower your blinds with just one tap

Does not have integrated security sensors

Durability

Durable

Durable

Energy efficient

Yes

Yes

Warranty

20 years

Lifetime

Price

$500 to $1200 for windows

$800 to $4000 for doors

$350 to $600 for windows

$700 to $3500 for doors
Difference Between Lindsay Window and Pella
Kindly stay with me for a few minutes as I take you through the difference in functionality between Lindsay and Pella. At the end of this article, we will single out the best company with a better option of windows to buy.
Features 
Features are one of them. Lindsay and Pella have different characteristics depending on how they got manufactured.
For Lindsay, windows and doors have solar reflective color paint to protect you against sturdy sun rays. While Pella windows and doors have fashions and shades tucked in between the panes to reduce the amount of light coming in.
Also, Lindsay has additional hardware choices that give the beauty of its products, give you protection and your pets, and durability. In contrast, Pella has a variety of window or door grilles that protect against extreme weather conditions and protect your pets and durability.
Between the Glass Blinds
Without a doubt, this is a substantial difference between Lindsay and Pella products. It`s all about construction and the choice of method of use.
Have you had problems with your pets and children? Well, Pella has an answer to this. Their doors and windows have integrated blinds and shades with insynctive technology and a free insynctive app. It helps you control shades and blinds through a debonair device virtually from anywhere.
This system protects you from sun rays, dust, damage, and little hands, especially from pets and children. On the other side, it has thermally, non-metallic, composite fiberglass, and a reinforced resin insert to provide insulations.
Also, it has a uPVC vinyl compound for easy maintenance and color and to prevent the rotting of wood. It enhances longevity and security as well. Besides that, it has integrated technology to help you control this system through a smart device.
Glass option
Glass is the most important this as it brings beauty to the house. It also can allow or prevent dirt or noise into the home.
Pella has low E insulating glass to enhance energy efficiency and noise reduction. It manages glass heating and cooling. Hence, reducing the cost of them and making outside noise significantly reduced.
Also, it brings peace of mind to your family by preventing intruders, storm, and hurricane debris from entering your home with laminated, impact resistance, and tempered glass options.
While Lindsay has three weather-ship layers to help reduce air infiltration and noise infiltration. It significantly reduces moisture in your windows and doors.
Integrated Security Sensors 
I am sure security is the first thing when you decide on building your house. You prefer enhanced security protection that will keep your hose secure.
Right, Pella products have integrated technology feature that allows you to monitor your house. This feature also allows you to lower or raise blinds in your windows and glass doors and change shades.
Furthermore, you can check whether your windows or doors are closed or opened. You can also receive notifications through your phone if there is any damage or a threat to damage, while Lindsay doesn't have.
Warranty 
Warranty connects the seller and the buyer hence completing the business chain. It guarantees the quality of the product sold.
Lindsay has a lifetime warranty, transferable for their window and door products, while Pella gives 20 years limited warranty. However, Pella offers a limited lifetime warranty on vinyl products.
Price 
It is also one of the essential aspects that people check before purchasing. Lindsay has their windows ranging from $350 to $600 windows and $700 to $3500 for doors. Pella ranges from $500 to $1200 for windows and $800 to $4000 for doors.
You may be interested to know more about the comparison between lindsay windows and andersen windows.
What are the Similarities Between Lindsay and Pella windows?
In as much as we have differences, we still have some similarities. And here are some of the similarities shared by Lindsay and Pella products.
Durability 
Many people want products that last for a long to avoid wasting money buying them day in and day out. Fortunately enough, both Lindsay and Pella have a company that lasts long. Both use grille windows to enhance durability. Both have also upgraded to a triple pane system to make them strong.
Energy efficient
Lindsay windows have warm edge spacer technology, which reduces condensation, frosting, and mold growth. It also has argon and krypton to withstand extreme weather conditions.
Also, Pella products have argon coating and low E coating elements to reduce energy coats in your house. It can also prevent hefty UV rays from the sun. Windows and doors from both companies ward off air infiltration.
Which one is better; Lindsay Window or Pella
Do you want to know which company offers better options for your window or door replacements? Well, go with me until the end.
Pella is the best option for both window or door replacement and construction. Much as their products are a bit expensive, they are the best, with the best quality and durability that you yearn for.
Think of integrated technology that helps you monitor your windows and doors, and check whether they close or open. What about controlling your shades or blinds? Does it sound great! Apart from that, it`s the technology that reduces noise pollution, upheaval, and hurricane debris from breaking your glass. It makes them great.
You can also read the differences between pella and andersen patio doors.
Frequently Asked Questions
What brand of windows does Windows world use?
Uses windows manufactured by Associated Materials Incorporated (AMI)
Are Pella windows the same at Lowes?
Are Pella windows sold at home Depot?
No home Depot does not sell Pella windows; they sell Andersen. However, you can find Pella windows at Lowes.
Is Pella a good brand?
It is the best brand that focuses on energy efficiency, quality, and durability.
Is Pella windows made in the USA?
Yes, its headquarters is in Pella, Lowa, United States of America.
Final Thoughts
In a nutshell, Lindsay windows vs Pella is the best comparison I have ever bumped. But from what we have seen in our collation, you will realize that Pella is the best option. What makes it stand out is the integrated technology incorporated with it to make your windows and doors safe.
I am sure you have learned something from our discussion. Take a step to purchase the products now. The choice is yours now. Share your thoughts also, if possible.