Do you want to tint your windows? Then let me share my experience of installing window tints. I have struggled a lot with the window tint. After that, I started to look for excellent quality window tints. 
While looking for it, I was confused about these brands. You can be confused if you are looking for a good window tint. To solve your problem, I will explain the idea of Llumar vs Solar Gard.
About Llumar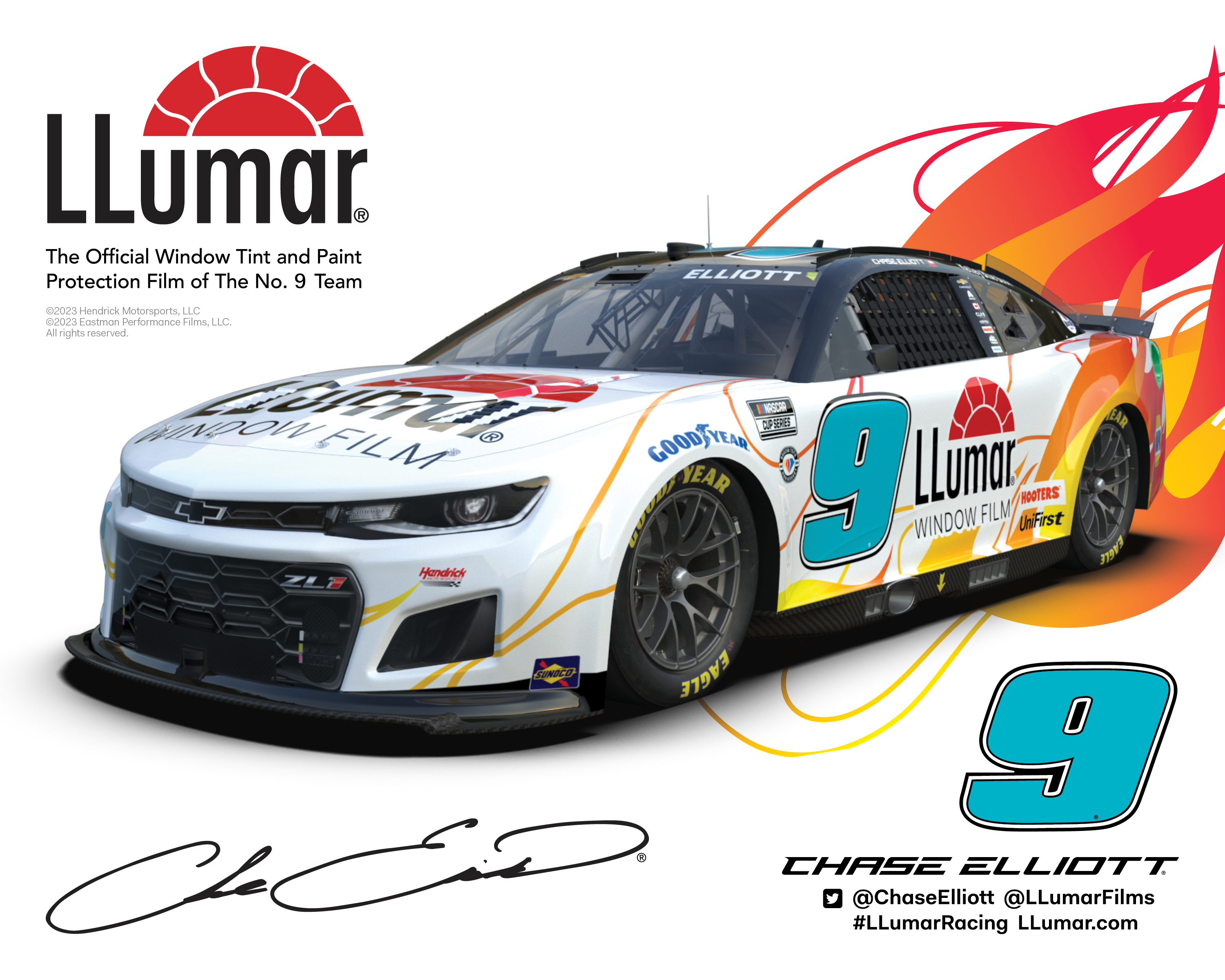 It was started in 1977. But they expanded their business in 2001. The window tint has been manufactured in Martinsville, Virginia. Moreover, it is one of the best window brands. This brand has the highest customer base. You will find various types of products in this brand.
According to Kona Equity, the brand's annual sales are around $27,396,000. So, you understand the product quality of the tint brand. 
About Solar Gard
You can check this brand if you are looking for an affordable tint. Do you know who runs the tint brand? Saint Gobain performance plastics has been operating this brand for over 40 years. 
It comes up with modern technology. However, you can choose this for your industrial purposes. But it will work better in boats and homes. 
Llumar Vs Solar Gard: Quick Comparison Table
Specifications
Llumar
Solar Gard

Features

Ultra-glossy finish

Self-healing capacity  

OEM trusted Tetra shield technology   

Stain-resistant

Hydro Gard technology

Clear PPF

Eco-friendly

Color stable dye

UV ray protection

Advanced cooling technology

Less glare

Aesthetic look

Climate control

Durable

Customized style

Skin damage prevention

Nano ceramic technology  

Heat rejection

Energy efficient

Reduces glares

High sun protection formula

Signal friendly

StainX topcoat technology

Solar protection

Sol-mox technology

Anti-vandalism capacity

Mirror Sheild

Armorcoat technology

Customizable style

Day and night navigation

Clear shield pro

Products

Windows tint

Paint protection film

Windows tint

Paint protection film

Type

Window tint

Dyed

Clear

Metalized

Ceramic

FormulaOne

Reflective window film

Dual reflective window film

Specialty window film

Harmony window film

Low E window film

Neutral window film

Ceramic window film  

Paint protection film

Gloss and Matte

Platinum gloss

Platinum extra 

Valor

Platinum extra

Window tint

VortexIR ceramic film series

XenithlR ceramic film series

LX film

High performance metalized film

Non-reflective film

ClearSheild Pro Hydro film series

Paint protection film

Layered standard top-coated product

Infused ClearShield pro film

Material

Ceramic

Polyester

Metal

Carbon

Vinyl

Polyester

Metal

Cardboard box

Polyethylene terephthalate

Heat efficiency

High

High

Thickness

8 mm to 11.5 mm

8 mm to 14 mm

Installation

Includes official installation

Offers professional installation

Quality

Premium

Seamless

Application

Automotive

Architectural

Car

Automotive

Home and business

Boat

Tint percentage

5 percent to 60 percent

34 percent to 76 percent

Warranty

Lifetime limited warranty

12-year TrueVue view warranty

Cost

$190 to $429

$129 to $257
Differences Between Llumar and Solar Gard
There are some differences between these brands. Bear with me, and you will know about the differences.
Features 
First of all, these brands develop different technology features. Moreover, Llumar has an Ultra-glossy finish and self-healing capacity. Also, you will get OEM-trusted Tetra shield technology. It will protect your glass from stains and starches. 
The Solar Gard provides heat rejection and energy-efficient features. This window tint helps to minimize glares. Additionally, it offers signal-friendly and StainX topcoat technology. However, the Solar Gard tint has Mirror Sheild and Armorcoat technology. It includes day and night navigations. Apart from the Clear Shield pro, it offers high sun protection formula. 
Beyond that, Llumar comes up with UV ray protection and nano-ceramic technology. The tint offers an advanced cooling mechanism. It has extreme heat rejection. Along with that, it provides Hydro Gard technology and clear PPF. Alongside, it can prevent stains. It is one of the best eco-friendly window tints. 
For no graffiti, Solar Gard provides anti-vandalism capacity. You will get enough solar protection and sol-mox technology into Solar Gard window tint. 
Type 
If you look into the tint type or paint protection type, you will find the difference between the styles of window tint. 
Nevertheless, the Solar Gard has a window tint of the VortexIR ceramic film series, XenithlR ceramic film series, LX film, High performance metalized film, and ClearSheild Pro Hydro film series. You will get layered standard top-coated products for paint protection film and infused ClearShield pro film and non-reflective film.
Llumar provides the window tint choice of dyed, transparent, metalized, ceramic, and FormulaOne. It includes reflective window film, dual-reflective window film, specialty window film, harmony window film, low E window film, neutral window film, and ceramic window film for architectural use. 
In addition to that, it comes up with gloss and matte, platinum gloss, platinum extra, valor, and platinum extra in the paint protection section. 
Material 
One of the significant differences between these brands is the material. The materials of Solar Gard are vinyl, polyester, metal, cardboard box, and polyethylene terephthalate. So, the Llumar tint has been made of ceramic, polyester, metal, and carbon. 
But users and dealers find it more long-lasting than the other brands. Most of them recommend it for durability. You will see more choices for window tint in Solar Gard.
Thickness 
The Llumar comes up with 8 mm to 11.5 mm thickness. On the other hand, the thickness of the Solar Gard is 8 mm to 14 mm. You will find an extra thick tinted roll in this window tint brand. It is an essential feature of windows tint. Because if you don't choose a suitable thickness capacity, it can increase the chance of peeling and damage. 
When choosing a window tint, you must check the thickness. Also, the protection capacity depends on the thickness of the tint. 
Application 
Though these tints are similar to some extent, you can apply the Llumar tint to automotive, architecture, and cars. 
On the contrary, the Solar Gard can be applied to homes, businesses, automobiles, and boats. Before buying the tints, you have to know where to use them. Otherwise, it can't work correctly. You have to determine the using purpose of the window tint. 
Tint percentage
Do you know the most significant difference between these brands? The tint percentage is a considerable difference between these brands. Alongside, the Solar Gard has 34 percent to 76 percent of tint if you look into the tint percentage. 
Whereas Llumar comes up with 5 percent to 60 percent of tint. You can customize the tint percentage of these window tints. 
Warranty
Solar Gard provides 12 years of TrueVue view warranty. Moreover, the Llumar includes a lifetime limited warranty. It makes the brand more unique than the brand.
So, you can see the difference. Right?  
Cost 
For Llumar, you have to spend $190 to $429. Moreover, the Solar Gard will cost $129 to $257. Apart from the price, you need to pay an installation charge. 
You may also be interested to know more about Xpel Vs 3m Window Tint – A Comparative Analysis
What are the Similarities between Llumar and Solar Gard?
You will find some similarities between these brands. Here I will explain the similarities. 
Heat efficiency 
Both brands have the highest heat efficiency if you check the heat efficiency. These tints can block UV rays and other harmful particles. So, it helps to secure the window surface.  
Installation 
Solar Gard provides professional installation services for their customers. Similarly, Llumar has an official installation service. You can also consult your nearest authorized tint dealers for installation. 
Quality 
The products of both brands are made of sturdy materials. These brands offer premium quality products to their consumers. According to quality, both brands have no difference at all. 
Which one is better: Llumar or Solar Gard?
At this point, you want to know about the best choice. Isn't it? The Llumar is better than Solar Gard. Because it has high-rated technology, it offers many benefits with a powerful built-in capacity. 
Compared to other brands, it comes up with a high price. You can't compromise on the price if you want to purchase a durable tent. Right? 
Beyond that, it offers a lifetime warranty. Who doesn't want that? 
Experts suggest installing Llumar will be more beneficial than the Solar Gard. But if you can't afford it, you can go for Solar Gard. In that case, you have to compromise the durability. 
You can also read: The Shade Store Vs Hunter Douglas
Frequently Asked Questions
Is Solar Gard window tint good?
Yes. It is a good quality tint with top-notch features. Also, these tints are easy to apply.
Is Llumar ceramic tint any good?
Yes. It can block 99 percent of UV rays, 63 percent of Solar protection. You can customize the tint styles.
Is Solar Gard better than 3M?
Yes. It is better than 3M. Because the brand comes up with advanced features and modern technology, thus, it protects the glass from UV rays and glares.
Which tint brand is best?
Llumar is the best tint brand. It is more sustainable than other brands.
Final thoughts
Considering all these, you can understand the idea of Llumar vs Solar Gard. Before buying a window tint, you must consider some features. Along with that, making a budget can be helpful for you in choosing a suitable window tint. 
You can choose any of these tint brands according to your budget and need. Remember, you have to maintain the window tint carefully. That's it.