When selecting the best windows and doors while living in any part of the world, people choose the best brand. However, there could be a lot of complications to face while making a good decision. In this guide, I will compare the new south windows vs window world and tell you about these two brands.
Windows World offers you a wide variety of USA-made Windows and Doors for your premium exterior home solutions. While New South Windows are only limited to Florida, providing house renovation services with quality-made products.
About New South Windows
New South windows started serving the people of Florida with quality-made doors and windows in 2010. The company was founded by Ochstein and Rahn Families. These people, with their 60 years of excellent experience in the fenestration business, decided to bring the actual factory direct model into Florida.
This company is famous for making homemade windows with quality materials and ensuring that these products must reach the entire state. They don't stay in Florida but also expand their range of products into some other southern markets.
About Window World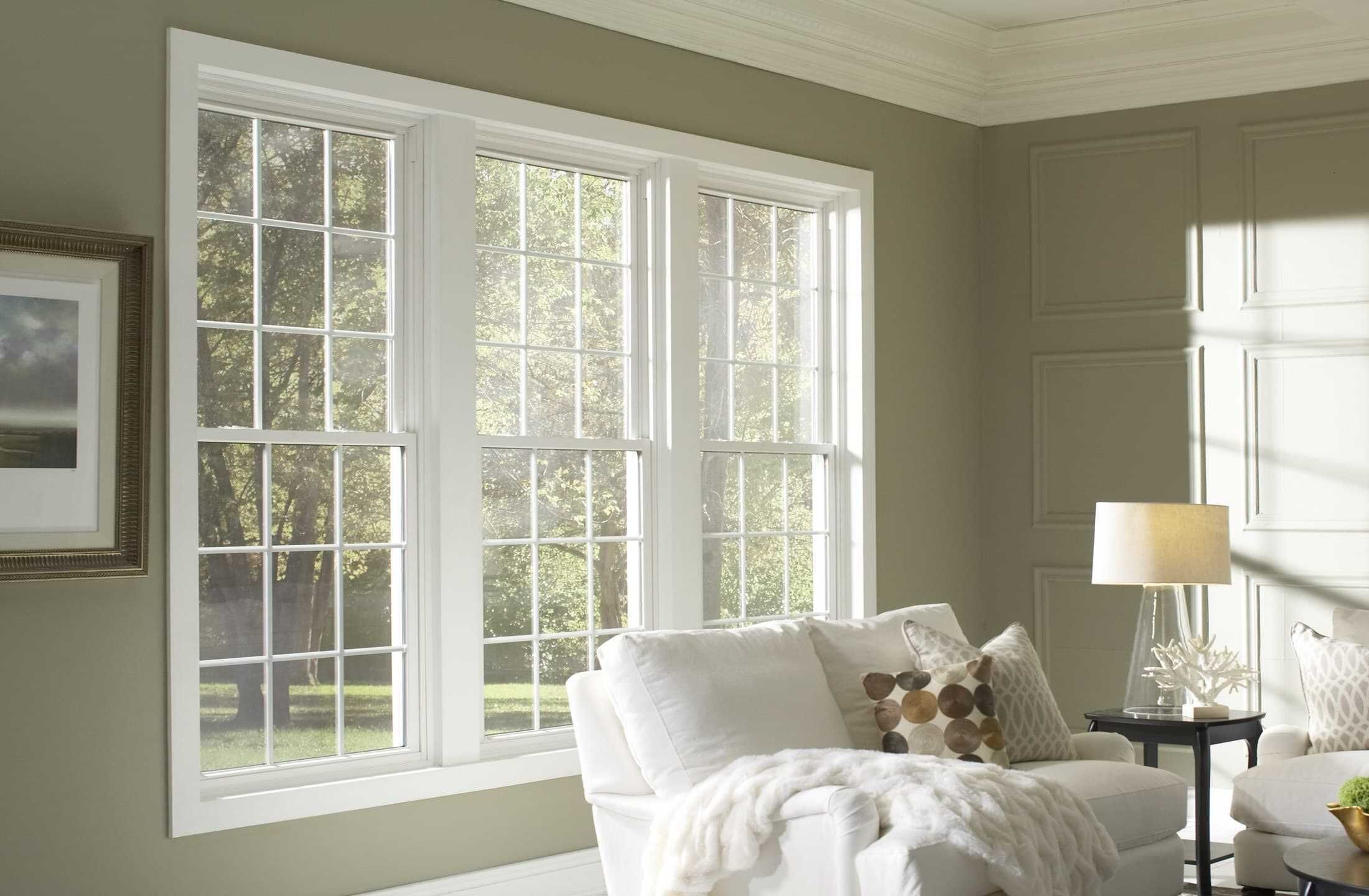 Refer yourself to Windows World when you need to select from a wide range of products designed with quality and everlasting care. From 1995 to now, windows world has been a superior brand in the eyes of people who makes original USA-made doors and windows.
They have a wide network with more than 200 store locations worldwide, making them famous. Get your windows installed in your home, as they provide on-demand installation services. It gives you a wide selection of 8 unique products for exterior home needs, including the solutions for doors, windows, shutters, siding, and more.
New South Windows Vs Window World: Quick Comparison Table
Credentials
New South Windows
Window World
Features

Quality Made windows with quality materials

Efficient in energy saving

Provides a good selection of doors and windows

Made with superior glass

Hurricane protection

The self-locking mechanism for more security

Premium uPVC vinyl for an everlasting thermal performance

Have feature of two pans of eVantage 366 low E-glass

Weatherstripping mylar fin for additional energy efficiency

Energy Star rated

Argon gas in all IGUs

Fusion-welded mitered corners for protection from water intrusion

Superior thermal performance and heat resistance

Providing practical solutions for saving money and energy

State-of-the-art technology

SolaZone insulated Glass packages

Energy efficiency for inside-home usage

Windows built with an excellent warm edge spacer system

Granted maintenance of perfect Low E temperature inside the home

Protection from ultraviolet rays

Protection against rusting, fading, watering, and heating

Windows with Argon gas which is the perfect solution for windows insulation

Excellent customer service worldwide

Range Of Products

Windows

Doors

Siding

Impact

Materials Used
Design

 

Windows

Single-hung windows

Double-hung windows

Sliding Windows

Picture windows

Casement windows

Shape Windows

Doors

Windows

Garden Windows

Single Hung Windows

Acrylic Block Windows

Bay and Bow windows

Basement hopper windows

Architectural shape

Picture Windows

Casement and Awning Windows

Double Hung Windows

Siding Windows

Entry Doors

Woodgrain entry doors

Smooth entry doors

Modern Entry doors

Patio Doors

Siding Patio Doors

Hinged Patio Door

Siding

6000 series siding

4000 series siding

2000 series siding

1500 series siding

1000 series siding

Impact

Impact Double-Hung Windows

Impact Single-Hung Windows

Impact Sliding Windows

Impact Casement & Awning Windows

Impact Picture Windows

Impact Architectural Shapes

Impact Patio Doors

Impact Entry Door

Usage Purposes
Maintenance Over Time

Doesn't need but they do provide

Doesn't need for the products

Energy Efficiency

Energy Star Certified

Energy Star Certified

Installation Service

They do provide you with a professional installation service

Products have their installation guides and manuals

You can also get a professional installation service

Durability

High End

High End

Sound Reducing Feature

Provided With Some specific glass types

Not Provided

Area coverage

Covering only Specific Cities

More than 200 stores location

Warranties

offers a transferable lifetime warranty 

Window World offers a limited lifetime warranty
Differences Between New South Windows And Windows World
The table might not give you the end level of satisfaction in deciding which brand is better. That's why look at the detailed features of these window-doors brands.
Features
Undoubtedly both brands provide high-quality features with their products. It doesn't matter if you choose a window or door from window world or new south windows.
Because you will get excellent energy efficiency and Argon Gas in all windows and doors for protection against insulation, high thermal resistance, ultraviolet rays protection, and more, the most prominent thing you can get with the New South Windows is having strong protection against hurricanes and a self-locking mechanism for added security in their products.
On the other hand, the window world suits better for lowering the temperature of your room and easy cleaning without facing hassles.
Range Of Products
When you look into the product offerings of new south windows, they give you only doors and windows. That's good for a person who doesn't want more. However, suppose you have more unique ideas. In that case, you can choose from Windows world as they offer solutions for shutters, windows, doors, siding, and more.
Materials Used
New south windows prefer to use three different types of materials, including Fiberglass, Wood, and Vinyl, for producing windows and doors. It is your own selection as to which material you prefer to choose for a door or window.
On the other hand, Window World considers making its product by using 100% original Vinyl. This material is efficient and provides a long-lasting working capability.
Design
You will find a minimal selection of designs with the New South Windows Products. Their doors and windows come only in specific designs so that a person with everyday needs can get what he wants.
On the other hand, the Window World offers a broad range of products with unique designs. If you have some specific ideas about having a door or window inside your home, reach out to the window world, as they have the best solutions for you.
Sound Reduction Feature
South Windows built high-end glass windows that prove their efficiency and rigidness against stopping unwanted noises. Therefore, for those living in noisy areas, New south windows and doors are the best solutions to come up with more comfort and calm in noise.
On the other hand, you may not find this feature with Windows World products as it depends on the type of lass being used.
Area Coverage
New South Windows is established in Florida and covers some specific locations that come nearby. It offers door and window replacement, product, and installation services to the places like New Orleans, Tampa, Orlando, Sarasota, West Palm Beach, Ft. Lauderdale, etc.
On the other hand, the Window World, with more than 200 store locations worldwide, leaves a grand impression. They are available to fit windows and doors and provide other installations in most of the cities of the USA. Just pick up your cell phone and call the nearest store.
Warranties
The best thing to know about new south windows is their product's lifetime warranty. They claim that they are the ones who make and install the windows inside your home. So their responsibility as a professional team of expert repairers is a little away whenever you need a repair or fixing. Give the New South Windows Solutions a call, and you are good to go.
On the other hand, the Windows world doesn't claim lifetime warranties with their products. This company offers a limited lifetime warranty for repairing and replacing windows or doors.
You may also be interested to learn about the Window World 4000 Vs 6000 Series – A Comparative Analysis on 12 Key Factors
What Are The Similarities Between New South Windows And Window World?
Despite differences, these brands do have some similarities. Please take a look.
Usage Purposes
Both brands make products for every need, including windows and doors for commercial and residential needs. Therefore, don't worry if you have a commercial building or a house to renovate. You can have your products from these brands.
Energy Efficiency
For keeping the temperature of your rooms below the outside hotness, both brands are Energy Star Certified.
They provide high resistance against burning sunny weather, storms, ultraviolet rays, and other unexpected conditions. So, you will also save energy and keep the inside furniture safe and protected against heath rays.
Maintenance Over Time
However, the products offered by these brands are so qualitative that they spend a longer span with you; still, these brands tend to provide you with time-to-time maintenance.
If you need a fix, you can reach out to the south windows and window world help center and get your service. But daily cleaning, careful usage, and strong protection will never let you feel the need for any fixing for doors and windows.
Installation Service
You can get an installation service with a team of professionals from both windows brands. Either you buy from New South Windows or Windows World, with some extra installation cost, they will come and fix the windows or doors inside your desired location.
Durability
This factor is confirmed as both brands offer high-end durability with their products. This ensures that your chosen window or door must last longer and provide value for money.
Which One Is Best To Choose Between New South Windows And Window World?
Making your selection for buying any window or door from these brands is easier. New South Windows is good at providing services to the people living in Florida and its nearby locations with some specific doors and window designs.
On the other hand, Windows World provides a wide selection of products for more locations in numbers than the south windows.
Therefore, it totally depends on which area you live in and how you presume a particular brand to decide on a product.
You can also read the Differences Between Crestline and Jeld-Wen Windows.
Frequently Asked Questions
Who Bought New South Windows?
The company is totally in the occupation of PGT Innovations. PGT is a national leader in providing premium doors and windows. They have announced that New South Windows has come into their acquisition.
Where Are New South Windows Made?
These windows are originally made in Tempa. They produce all the windows for the state at this place.
Are New South Windows Vinyl?
Yes, they do produce windows from Vinyl when people need highly affordable and quality windows and doors in their homes.
How Long Do Window World Windows Last?
Their windows usually last for almost 20 to 40 years, depending on cleaning, exterior home conditions, and other factors.
Are Window World Windows Made In The USA?
The company provides premium USA-made windows and doors for your exterior home solutions.
Final Thoughts
Lastly, I hope that the article has helped you understand the common differences and similarities between New South Windows Vs Window World. And if you have successfully reached this point, you are aware of all the factors related to these brands. Please do let me know if you have something more to ask. Thanks for reading and spending your precious time. See you soon!