Have you decided to replace your old patio doors? Or, you want to install doors for a newly-build home. You may have already heard about Pella and Andersen Patio doors. We will help you choose the correct option between Pella vs Andersen patio doors.
You can buy Andersen patio doors more easily than Pella patio doors since they have more physical stores. Apart from 3 common frame materials between both brands, Andersen has a special Composite (Fibrex®).
About Pella Patio Doors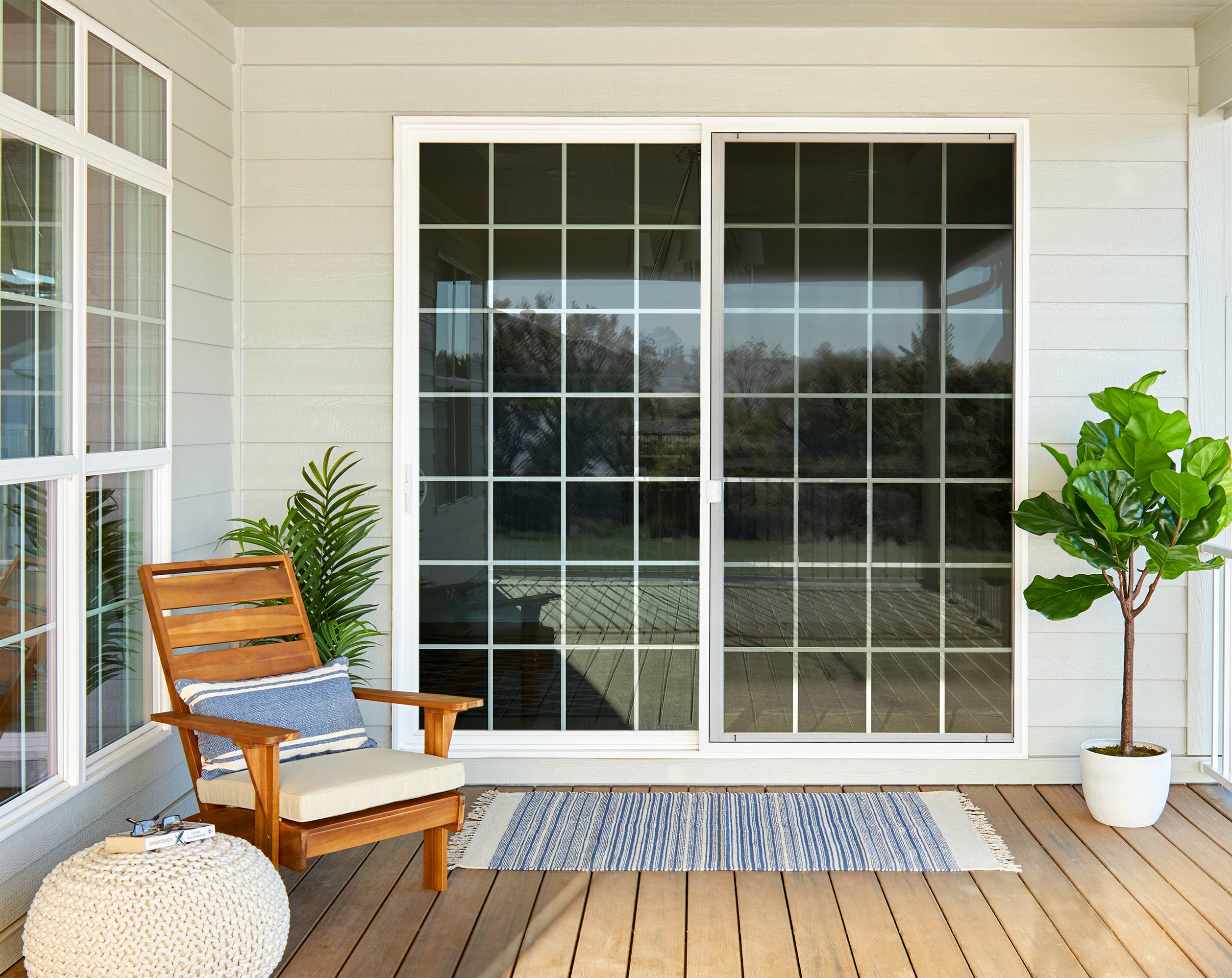 Pella patio doors are available in various options that can raise the value of your house. It can also improve its architectural look. In addition, their doors are suitable for various types of home structures. These doors have low-maintenance frames. Also, the frames are energy-efficient. You have no reasons to paint them. They are great for homeowners to enhance beauty.
About Andersen Patio Doors
Andersen patio doors are popular for first-grade construction. They offer a wide range of doors. These doors are available in various product lines too. Moreover, Andersen patio doors are made of premium materials to ensure well functionality. You can choose this type of patio door to add a luxurious feel at home.
Pella Vs Andersen Patio Doors: Quick Comparison Table
Specifications
Pella Patio Doors
Andersen Patio Doors
Materials

Wood

Composite (Fibrex®)

Vinyl

Aluminum

Fiberglass

Types of doors

Hinged and French Patio Doors

Sliding Patio Doors

Multi-Slide Patio Doors

Bifold Patio Doors

Big Doors

Entry Doors

French & Hinged patio

Gliding patio

Strom & Screen doors

Door quality

Give More Importance To Innovations

Gives More Importance To Quality

Door Variety

Available In Various Models, Styles, and Sizes

Available In Various Models  And Series

Warranty

Limited Lifetime Warranty

Up To 20 Years Of Warranty

Price

Less Expensive

More Expensive

Availability

Available, But Not Highly

Highly Available In Many Places

Installation Cost

Average

Higher
Differences Between Pella And Andersen Patio Doors
Wondering the primary differences between Pella and Andersen Patio Doors? Here are they:
Materials
Both patio doors are made of various materials. Hence, you have options to choose from. Pella Patio Doors are available in wood, fiberglass, and vinyl materials. In contrast, Andersen Patio Doors are made of aluminum and Composite (Fibrex®) apart from wood, fiberglass, and vinyl.
Types Of Doors
Not all of us need the same type of doors. That's why both brands offer a wide range of doors. Pella brand offers various types of doors such as sliding Patios, Bifold patios, Multi-Slide patios, and Hinged and French Patios. On the other hand, Andersen patio doors are available in big doors, entry doors, gliding patio, storm doors, screen doors, etc.
Door quality
Though both brands offer high-quality doors, Andersen patio doors are more in the premium version. The company focuses more on quality than others. On the contrary, the Pella brand focuses more on innovation to make its doors stylish and unique. Also, they emphasize making their products more affordable.
Door Variety
Both brands have a wide range of doors in different categories. The Pella brand appears more suitable if you want patio doors in various styles, sizes, and models. In contrast, Andersen serves the purpose when you want an updated model from a particular series of patio doors. They offer five series of patio doors.
Warranty
One plus point of buying Pella patio doors is that the brand offers a limited lifetime warranty. So, you have no worries. Their durability is pretty impressive. However, Andersen offers different warranty periods for their doors. They provide ten years for glass-free parts and 20 years for glass parts. But they still last long.
Price
Since Andersen Patio doors are made of premium quality materials and need to pass several tests before introducing to the market, they are pretty expensive. However, based on your chosen model, their price can be anywhere from $3000 to $200,000. But Gliding patio doors are more affordable than other types.
On the other hand, Pella Patio doors can be as low as $1,100 and as high as $5,900. Their Multi-Slide and Bifold Patio Doors are a little bit more expensive than other options.
Availability
Since Andersen is a multi-national company and has wide recognition, they are more available in different states of the USA than Pella. Though Pella is a huge company, its showrooms are located in some limited areas. They are not available as widely as Andersen.
Installation cost
Compared to Pella patio doors, Andersen patio doors are more expensive to install. Around $500 will be an average price to install an Andersen patio door. On the contrary, Pella has a relatively less expensive installation cost. You can install a Pella patio door for $350. But extra modification will increase the cost.
You may also be interested to learn about the comparison between feldco and pella.
What are the Similarities between PellaandAndersen Patio Doors?
Though both brands are unique in their own ways, they have some similarities. Here are some similarities between them.
Similar Types Of Doors
Apart from many unique-type doors, they have some common-type doors such as French & Hinged patio.
Impressive Customer Supports
Both brands offer outstanding customer support to provide excellent services and solve various problems they face while using the doors.
Parts Replacement
Aside from the regular purchase of new doors, you can replace different parts of your patio doors from each brand.
Energy Efficient
Both patio doors are made of high-quality materials that are energy efficient due to better insulating properties. They are low-maintenance and durable too.
Which One Is Better: Pella Or Andersen Patio Doors?
This might be tricky to talk about. Honestly speaking, they are well-made. But choosing a particular option requires you first to consider the type of patio doors you want. Since both brands offer some unique patio doors, your household requirements will tell you which one is the best for your home.
However, Andersen Patio Doors are more premium and available in many updated series. In contrast, Pella Patio Doors are more affordable and available in different stylish and versatile models.
You can also read: Jeld-Wen vs Pella Windows – A Comparative Analysis
Frequently Asked Questions 
Is Pella or Andersen doors better?
Both brands offer high-quality doors, but Andersen doors are on the premium side as they are made from high-grade materials. But considering affordability, Pella doors are a good option not to avoid.
Is Pella more expensive than Anderson?
Due to their first-grade materials and brand recognition, Anderson doors have at least 20% higher price tags than Pella doors.
Is Pella cheaper than Andersen?
Yes, Pella brands offer more affordable windows and door products than Andersen brands. But both brands have comprehensive products in various price categories.
Are Anderson doors worth it?
Since Anderson doors are made of superior quality materials and tested in several ways to ensure higher durability, their higher price tag is still worth the money you spend.
Final Thought
Hopefully, you got a clear overview of the Pella vs Andersen patio doors. You need a considerable amount of money for Andersen's patios doors. But they have exceptional quality. Your house will have a beautiful appearance.
But when you are on a restricted budget, choose Pella patio doors. They are available in various designs. Their doors are stylish too. Determine your household requirements. And choose the best one. That's it!