I am going to overview the facts of Weather Shield Windows Vs Marvin. The unique feature of the Weather Shield Windows is the Zo-E-Shield energy-efficient glass system. Also, it uses Tricore Frame Technology. By contrast, Marvin has Low E insulating glass coatings. Besides, it uses Lock Status Sensor.
Don't you love it if your windows can prevent losing 15 to 22% of heat or cooling? If you care about energy efficiency, I can help you achieve it. Therefore, I have considered two famous window brands: Weather Shield Windows and Marvin.
About Weather Shield Windows
In 1955, Edward Schield founded the company to offer customized and premium quality doors and windows. With more than 1900 employees, the company's headquarter and manufacturing facility is established at Medford. Wisconsin.
Besides, the brand manufactures aluminum and wood products in four collections. The main focus of the brand is to bring innovation and flexible solutions. Also, the company has developed an NGO called Lite Foundation, which gives local assistance to help people.
About Marvin
In 1912, Marvin was founded as a family-owned cedar and lumber company. The company has over 7000 employees in 16 cities in North America. Besides, they have eight factories in the USA. The main focus of the company is to create better ways of living.
However, the products are distributed through independent dealers. Their products are mainly made from wood, aluminum, and fiberglass. Additionally, this window company is renowned for replacing wood windows. Beyond that, the brand is building both sustainable manufacturing and communities.
Weather Shield Windows Vs Marvin: Quick Comparison Table
Specifications
Weather Shield Windows
Marvin
Features

Traditional Wood

Low Maintenance of Aluminum Cladding

Structural Corner Key

LifeGuard Protection

ProShield

Thick Wood Window Frame

Distinctive Colors & Finishes

Design Flexibility

Retractable Screen

Tilt Wash

Exclusive Autolock

Friction Limiter

Multipoint Locking System

Adjustable Hinge

Solid Wood Panels

Mesh

Product line

Windows & Doors

Contemporary

Premium

Premium Coastal

Premium All Wood

Signature

Vue

Windows & Doors

Signature

Elevate

Essential

Awaken Skylight Windows

Skycove

Design options

Wide Range of Size

Expansive Views

Old-World Craftmanship

Hardware Style and Color

Screen

Special Shape

Wood Species

Wood Removable Grille

Exterior Finish

Interior Finish

Hardware

Glass

Screens

Divided Lites

Casings

Home Automation

Window Opening Control Devices

Frame materials

All-Aluminum

All-Wood

Aluminum-Clad

Wood

Extruded Aluminum

Fiberglass

Glass options

Insul

Insul Low E2

Insul Impact

All Climate

Ultimate Solar Control

Plus Room Side Low-E

Triple Glazed With 5 Coats

Rain Glass

Satin Etch

Gray

Bronze

Low E

Gas Fills

Tripane Glazing

Bronze Tint

Aqualite

Beveled

Flemish

Frost

Glue Chip

Leaded

Obscure

Sandblasted

Certification

Energy Star Certified

LEED Certified

NFRC Certification

Energy Star Certification

Energy efficiency  

Usage of Recyclable Materials

Incorporate Renewable Sources

Use of Low-Emitting VOC and HAP coatings

Low U-Factor

Glass Coatings

Technologies and Engineering

Zo-E-Shield

Tricore Frame Technology

Lock Status Sensor

Window Opening Control Device

Maintenance

Regular Maintenance Required

Depends on Products

Regular Maintenance Required

Depends on Products

Installation

Instructions are supplied according to the products

Simple Installation

DIY Remodelling

Sound insulation

Laminated Glass

Integrity Fiberglass

Durability

Superior Resistance to Spray and Industrial Pollutants

Use of Ultrex Fiberglass for longer performance

Warranty

20 years on Products and Glasses

30 years for Aluminum-Clad Windows.

Transferable Warranty

Range from 5 to 20 Years, Depending on the Products

Fully Transferable

Limited Lifetime Warranty

Price

Windows $160 to $1000

Door $8000 to $40000

Window $500 to 1500

Door $2500 to $200,000
Differences Between Weather Shield Windows And Marvin
Features
Weather Shield Windows offers great flexibility covering 6,000,000 configurations with a wide range of options. In addition, fifty-five standard and customized colors are available. Also, there is a durable vinyl exterior called ProShield with low care and uncompromising beauty.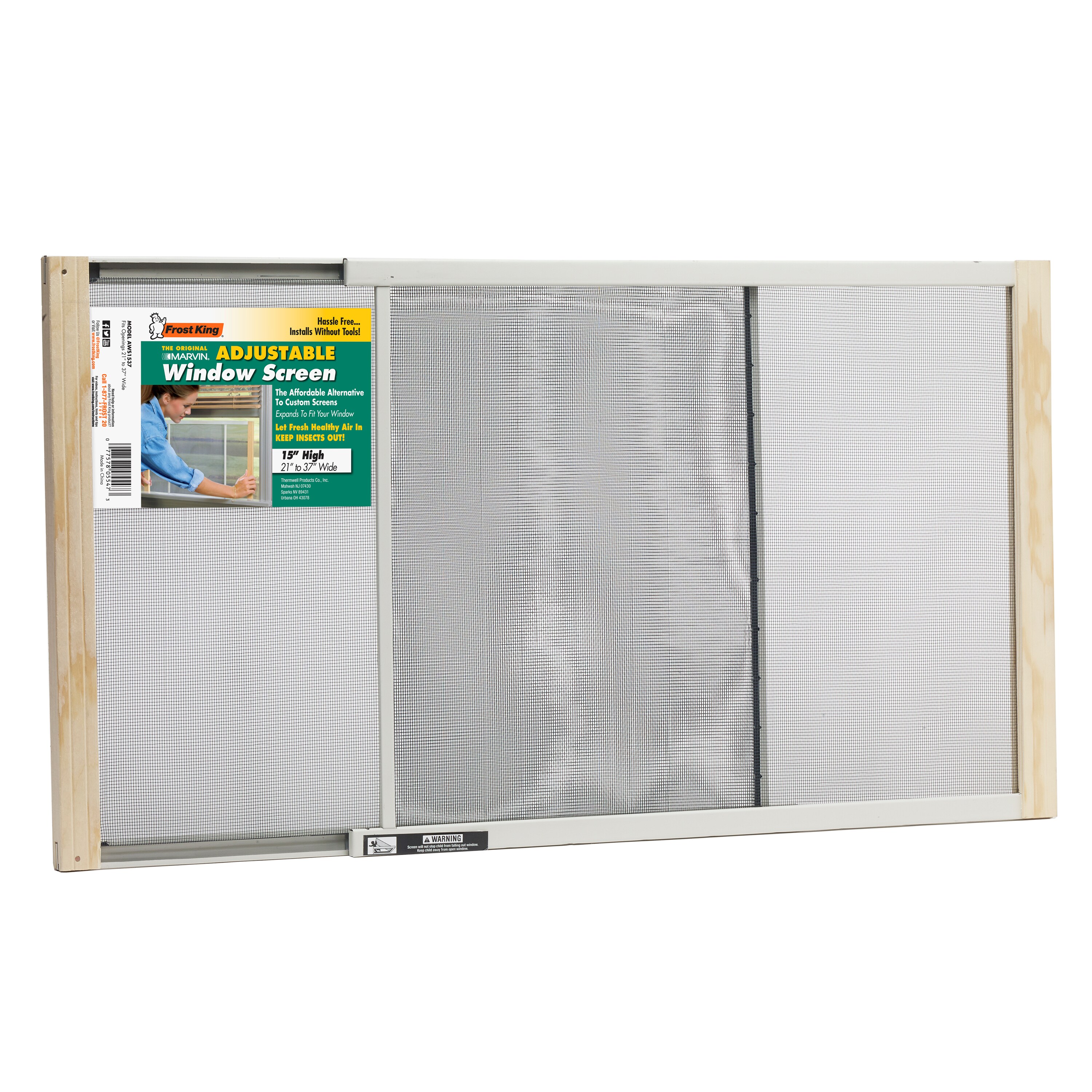 By contrast, Marvin offers Bright View Mesh screens that maintain natural light and improve airflow and insect and dirt resistance. Besides, when your window is closed, exclusive auto-lock activates. Beyond that, an adjustable hinge is there to maintain alignment and better performance.
Product line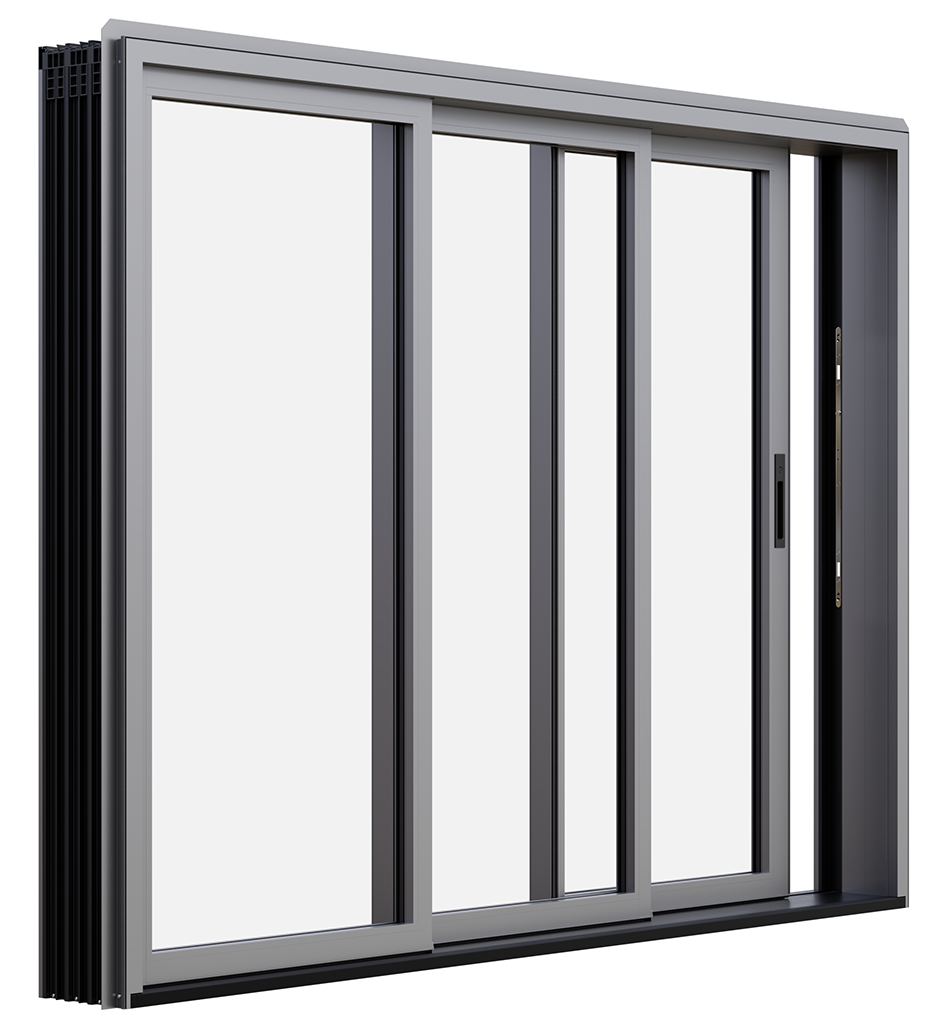 Weather shield Windows offers products in four major types of series; Contemporary, Premium, Signature, and Vue. However, Vue is ultra-modern and all-aluminum modern architecture. You can choose a contemporary collection if you love wooden interiors with exterior aluminum. Also, there is budget friendly series called Signature Series.
On the other hand, Marvin's signature collection offers you the maximum level of architectural precision and beautiful design. Elevate collection has an ideal blend of beauty standing untouched in the harshest conditions for long-lasting performance and remarkable design. Also, the special collection, Skycove, has extended glass space available in selected markets.
Design options
In Weather Shield Windows, you can choose distinctive exterior color options from standard Aluminum Finishes to Anodized Finishes. Additionally, there are contemporary sash locks, finger lifts, and historical sash locks for hardware. There are high visibility mesh and aluminum non-glare mesh. Also, you can choose Pine, Oak, Maple, and Mahogany Cherry for wood.
In Marvin Windows, you can choose Bare pine, Clear Coat, and Designer Black for the interior finish. There are bronze, cashmere, evergreen, and so on for the exterior finish. For hardware, there are Satin Nickel Sash Locks. Besides, the brand uses Bright View mesh screen, Storm Screen, Wood Combination screen, etc.
Frame materials
Weather Shield uses an All-Aluminum element for unique structural integrity with unlimited configurations and exceptional thermal performance. Besides, All-Wood products have endless design flexibility and wood variety.
Finally, the Aluminum-Clad products are incredibly durable and have great strength with pleasing aesthetics. Marvin's wood products have exceptional versatility with meticulous details. They have material experts and wood scientists to assess the wood's nature.
Besides, Extruded Aluminum is used for excellent structural performance and long-lasting stability. Finally, they use premium composite material called Ultrex Fiberglass for modern products. This element is highly impact-resistant and can maintain shape in harsh climates.
Glass options
Weather Shield offers different insulated glass options. Low-E glass minimizes UV rays and the sun's heat. In Ultimate Solar Control, there is strong resistance from high heat and maintenance of clarity. However, Triple Glazed 5 Coats has an excellent performance in southern climate areas.
In Marvin Windows, there are different Low-E coatings. Low-E1 is a good choice for gaining solar heat into your home. Again Low-E2 coating gains less solar heat, and Low-E3 is suitable for prioritizing cooling overheat. Besides, Triple pane glasses are available for different coatings.
Certification
With Energy Star certification,  Weather Shield has LEED certification, which means doors and windows contribute to producing green buildings. LEED has recognized its work in saving energy, wasting less water, reducing CO2, and improving indoor environment quality.
Also, Marvin's products are energy star certified. However, NFRC certification rates the products by evaluating whole performance, focusing on energy. On top of that,  The products manufactured in Marvin match the values of NFRC.
Technologies and Engineering
Weather Shield Windows uses a phenomenal glass system called Zo-E-Shield. The glass system blocks 95 to 99.9% of harmful UV rays and helps reduce the level of interior furnishings and flooring. Besides, the system generates the lowest U-Factor and Solar Heat Gain Coefficient. Again, the company uses Tricore Frame Technology to maintain strength in the harshest environment.
However, Marvin uses the Lock Status Senor to know whether the door is open or closed. This sensor works in wireless connection and ameliorates the home security system. Also, they have developed Window Opening Control Devices to prevent window falls of children under five years old.
Sound insulation
Weather Shield brings Zo-E-Shield 6 glazing panes for sound insulation to reduce noise activity and absorb sound waves. Consequently, the sound transmission rating improves by 11 to 30%. On the other hand, Marvin uses Integrity Fiberglass to block outside noise. Besides, air gaps are created to reduce sound transmission into the home.
You may also be interested to know about the difference between wallside windows and pella.
Similarities Between Weather Shield Windows And Marvin
Energy efficiency
Both companies use Low-E coatings for excellent energy efficiency and thermal performance. These coatings keep homes cool in summer and warm in winter. Also, the coatings ensure the rejection of heating gain with light passing through windows. Beyond that, different materials are recycled to reduce wastage.
Maintenance
Maintenance of windows and doors varies according to size, shape, design, etc. However, you should check the interior and exterior finishes, clean sand or dart, and check smoothness. Besides, you should clean the screens with a soft brush and use approved cleaners to avoid damage.
Installation
Installation is a risky task for structural damage. Though there is a DIY procedure to install the products yourself, hiring a professional for the job is better. The measurement must be accurate, and the work seems delicate. So, it would help if you always considered contractors for smooth operation.
Quick Ratings of Weather Shield Windows And Marvin
| | | |
| --- | --- | --- |
| Specifications | Weather Shield Windows | Marvin |
| Features | 5/5 (Winner) | 4/5 |
| Product line | 5/5 (Winner) | 4/5 |
| Design options | 4/5 | 5/5 (Winner) |
| Frame materials | 5/5 (Winner) | 3.5/5 |
| Glass options | 4.5/5 | 5/5 (Winner) |
| Certification | 5/5 | 5/5 |
| Energy efficiency | 5/5 (Winner) | 3/5 |
| Technologies and Engineering | 5/5 | 5/5 |
| Maintenance | 5/5 | 5/5 |
| Installation | 4/5 | 5/5 (Winner) |
| Sound insulation | 4.5/5 | 5/5 (Winner) |
| Durability | 5/5 | 5/5 |
| Warranty | 5/5 (Winner) | 4/5 |
| Price | 5/5 (Winner) | 3/5 |
| Test Result | Champion 🏆 | Runner up 🏃 |
Which One Is Better: Weather Shield Windows Or Marvin?
Both brands produce high-quality products with enormous options. However, I will go for Weather Shield Windows when I evaluate features, product lines, energy efficiency, certification, price, warranty, technology, and glass options. Features like ProShield, Lifeguard protection, design flexibility, and Zo-E-Shield coating are much better than Marvin's. Besides, the company charges less money than Marvin with these great benefits. So, I consider Weather Shield as the winner.
You can also read: Hayfield Windows Vs Andersen Windows – 9 Key Factors Compared
Frequently Asked Questions
What Windows Are Comparable To Marvin?
Andersen and Pella can be compared with Marvin. Both brands are famous and supply high-quality windows and doors with enormous varieties in size, shape, feature, energy efficiency, etc.
How Long Do Weather Shield Windows Last?
Windows can last for 20 to 25 years on average. Besides, there are specialty products that can last for 30 years.
Is Weather Shield Good?
The brand is pretty good at making windows and doors. With their contemporary, signature, premium collection, you see the distinctive features which bear unprecedented quality.
Are Marvin Windows More Expensive Than Pella?
Yes! Marvin Windows usually is more expensive than Pella. The used elements in Marvin have a better quality which causes a price increase.
Are Marvin Windows High End?
It produces high-end products but also manufactures reasonable house-building products for different types of customers.
What Is The Average Cost Of A Marvin Window?
The average cost for a window is between $500 to $1500. However, the price can vary depending on the series, size, design, etc.
Final Thought
Though both companies produce world-class products, we should choose the company which benefits us the most. Multiple factors of Weather Shield Windows Vs Marvin are discussed here, and I have recommended Weather Shield Windows for its advantageous position. Also, you can compare all the facts discussed here and conclude. We will be happy to know your thought regarding these brands.