I was searching for windows and doors for my new home. But I was confused about these brands. After that, I started researching the best brand for windows and doors. Here, I am going to talk about Window Works vs. Feldco. 
The main difference between these windows and doors is the solar heat gain control ratings. Feldco has better SHGC ratings than Window Works. Moreover, it is more durable. Window Works have an average lifespan.
About Window Works
It is a family-owned business started in 1988. Moreover, the window and door brand was founded by two midwestern brothers. After that, one of their friends joined them. They began the company with windows, doors, and siding. 
Since then, it has served more than 51,000 satisfied customers. These windows and doors save electricity bills with an aesthetic outlook. 
About Feldco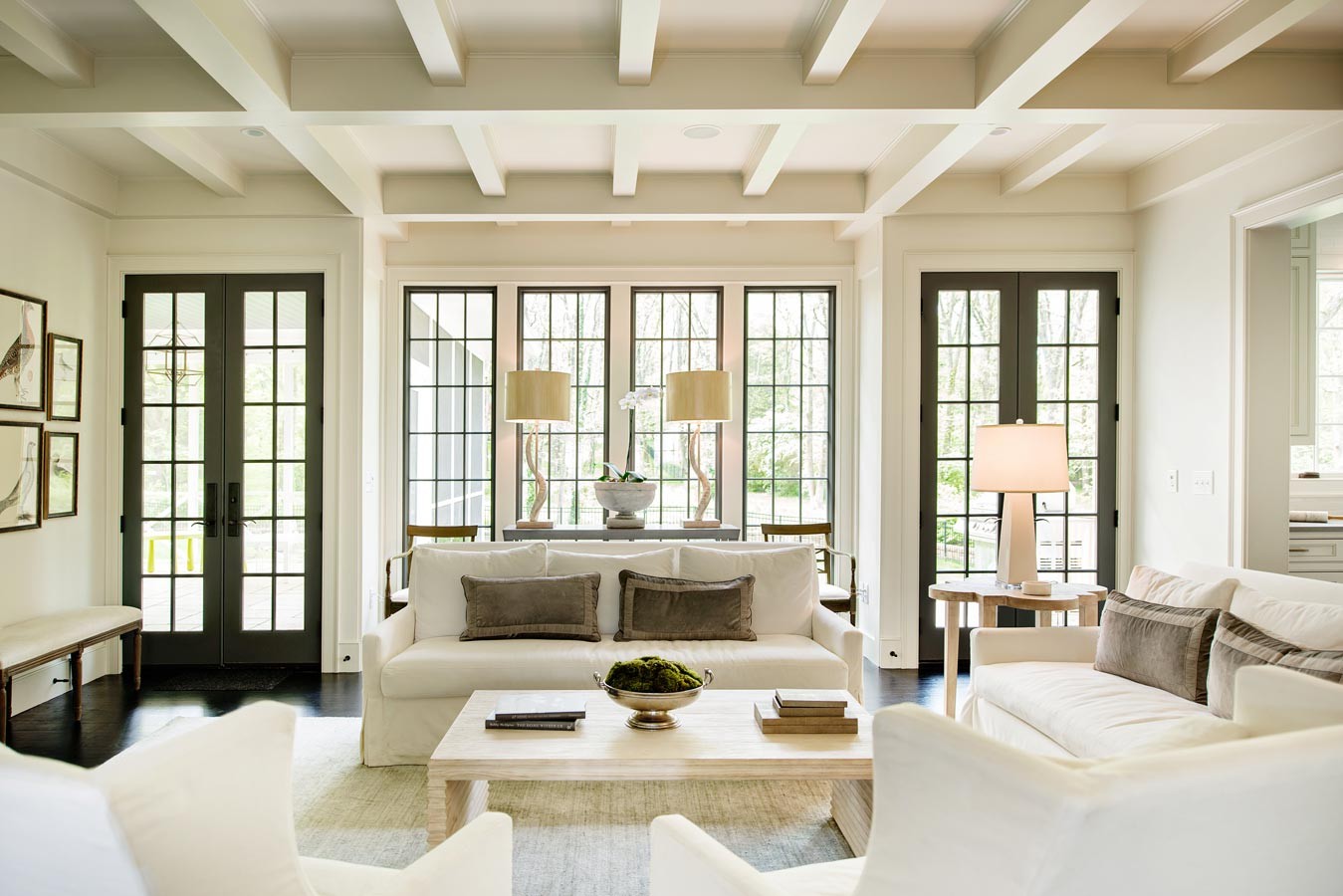 Bernie Feld founded this company. However, it was started in 1953. These windows and doors have high-quality safety features. You will find 9 exterior color choices and 5 interior color choices.
Along with that, Doug Cook is the present CEO of this brand. Thus, it comes up with the best Window and door products. 
Window Works Vs Feldco: Quick Comparison Table
Specifications
Window Works
Feldco

Features

Designed for Chicago weather

Duralite spacer technology

Slimline design

Customizable paint finishing

Multi-pane grid collection

Offers True View Flex screen

Advanced construction

Exclusive weather sealing

Constant force counter-balance system

Smooth and textured wood grain doors

Reduces air filtration

Pocketed frame construction

Automatic cleaners for patio doors

Responsive customer service

Offers residential door collections

Comes up with different offers

Enhance the beauty of home décor

Locking screen capacity

Provides the best brand value

Provides BetterVue Clarity Screen

Comes up with different grid styles

Includes mortise lock keep

Insulating foam compression cover

Top-notch ventilation system

High-performance glass capacity

Keep your home cooler

Different stain art glass patterns for doors

Calming colors choices for sliding door frames

Offers constant customer support

Products

Glass type

Triple coat 366 LOW E glass

Materials

Virgin vinyl 

Fiberglass

Wood

Wood

Composite

Vinyl

Fiberglass

Aluminum

Design

Windows

Double-hung

Replacement

Casement

Slider

Bow

Bay

Awning

Hopper

Picture

Garden

Octagon

Doors

Fiberglass entry

Steel entry

Storm

Replacement

Patio

Siding

Insulated siding system

Vinyl

Soffits, Fascia & Gutters

Windows

Double Hung

Casement

Slider

Awning

Picture

Bay

Bow

Garden

Specialty

Doors

Hardware

Double-hung locks

Casement cranks

Awning locks

Childproof tilt safety locks

Deep-seated interlock

Durability

Average

Can last for 15 years

High

Can last for 30 to 40 years

Installation

Offers professional window installers

Provides certified installers

Energy efficiency

U Factor of 0.26

SHGC of 0.30

U factor of 0.26

SHGC of 0. 27

Certification

BBB rating approved

AAMA certified

NFRC certification

Energy Star approval

Guardian certification

Energy Star approved

Ease of use

Easy

Easy

Maintenance

Low

Low

Warranty

Limited lifetime warranty

Limited lifetime warranty

Cost

$650 and $1,000 for windows

$1,800 to $3,200 for doors

$300 to $1,400 for windows

$700 to $2500 for doors
Differences Between Window Works and Feldco
Are there any differences between these brands? You can see the differences in the comparison table. I will talk more about the differences.
Features
You have to know about the features while buying a window and door. Let me start with Windows Works. It has been designed for Chicago weather. Moreover, it offers Duralite spacer technology and a slimline design. This brand has a customizable paint finish and automatic cleaners for patio doors.
Anyway, the brand provides a true view flex screen and triple weather sealing. It offers residential door collections. Moving into the Feldco enhances the beauty of home décor. Do you know what makes it unique? 
With the locking screen capacity, you will differently stain art glass patterns for doors and calming color choices for sliding door frames. Also, you will get a mortise lock keep and an insulating foam compression cover. You can see the different features.  
Glass type
One of the most necessary things you should consider for windows and doors is the glass type. Knowing the glazing capacity will make you understand the insulation. 
Window Works offers a triple-coat 366 LOW E glass. With this insulating glass, you can make your home cooler than before. But in terms of insulation, Feldco is the best choice because this brand provides Low-E glass and Argon-filled glass. 
Materials
Frame construction is an essential thing for windows and doors. It ensures the durability and sturdiness of the products. However, the Window Works have frames of virgin vinyl. Feldco offers wood, composite, vinyl, fiberglass, and aluminum frames.
Design
These brands have all basic window styles, such as double-hung, casement, slider, bow, bay, awning, hopper, picture, and garden. But you can see differences in some window designs. The Window Works have the replacement and octagon design. On the contrary, Feldco provides a specialty design. 
However, the door designs of Window Works are fiberglass entry, steel entry, storm, replacement, and patio. Also, it includes siding designs of insulated siding systems, vinyl, soffits, fascia & gutters. Feldco offers a sliding design. 
Hardware
If your Window and door have weak hardware, they won't be long-lasting. So, you need to check the hardware styles. Window Works produces double hung locks, casement cranks, and awning locks for hardware. Consequently, the Feldco includes basic hardware.  
Also, it comes up with two special locks: childproof tilt safety locks and deep-seated interlock. These security locks ensure safety. 
Quality
If I compare the quality, the Feldco has high-quality windows and doors. It contains varieties of frame materials and glazing types. With its unique features, it has a good reputation in the market. Window Works is not durable as this brand. It also has the average product quality that can last for 15 years. 
It is crucial to install good quality windows and doors in your home. Because it lasts for a long time, also, it provides several benefits that support your home. 
Performance
According to customers, Window Work doesn't offer flawless performance. After installing it, you may have to face some difficulties. Though it is low maintenance, there can still be some issues. On the flip side, Feldco has an outstanding performance. 
If you have installed it in your room, it will give you a worry-free experience. What's the best part? Providing the best features with durable glass and hardware support.  
Solar heat gains control ratings.
You have to check the U factor and Solar heat gain control ratings for energy efficiency. Nevertheless, these brands offer different SHGC ratings. The Window Works includes the SHGC of 0.30. The Feldco offer an SHGC of 0.27. So, you can see the difference. 
Cost
Now I will talk about the most necessary thing about buying a Window and door. Guess what? The price range of windows and doors. In addition to that, the brand comes up with individual prices.  
However, the Window Works will cost around $650 to $1,000$ for windows and 1,800 to $3,200 for doors. Also, you can require to add more for the installation charge. 
On the other hand, Feldco has a price range of $300 to $1,400 for windows and $700 to $2500 for doors. You will get windows and doors within a low to high price range. If you book their professional installers, then the installation will be free. Isn't it great? 
You may be interested to learn about differences between feldco and gilkey windows.
What are the Similarities between Window Works and Feldco?
After talking about the differences, I thought of telling the similarities. Let's dig into the similarities. 
Installation
Both brands offer professional installation services. It won't be convenient to install it by yourself. Also, it can be harmful to you. So, booking their installation service will save you time and energy. 
Warranty 
These brands provide a limited lifetime warranty. Both brands can last for 50-60 years without any trouble. Still, getting a lifetime warranty ensures reliability.  
Ease of use 
After installing these windows and doors, you don't have to worry about the use process. These brands come up with comfortable hardware and flexible hinges. So, it will be easier to use both brands. 
Maintenance 
You will get a hassle-free maintenance capacity for both window brands. Apart from cleaning, you don't have to do anything to maintain the windows and doors.  
Which one is better: Window Works or Feldco?
Feldco is better than Window Works. Because it offers improved air circulation and accessible cleaning capacity. The net worth of the company is $40.22 million.
What makes it better than other brands? 
It is blended with new technology and wood grain design. The most attractive part of the windows and doors is magnetic bottom sash sealing and double-strength insulated glass. Besides, the brands provide the best windows and doors. But Window Works doesn't have a similar brand value. Also, it is not widely available. This brand is expensive as well. 
Feldco has the highest customer ratings. It has been served all over Chicago, Illinois, United States. Additionally, it is one of the best-selling brands for windows and doors. 
You can also read: Feldco Vs Pella – A Comparative Analysis
Frequently Asked Questions
Are Feldco Windows Any Good?
Yes. This brand produces the best quality products on the market. In addition to that, it offers excellent replacement service.
What type of windows does Feldco use?
The most common type of Window of the brand is hopper windows. Casement windows are also popular window types. Thus, it comes up with basic window types.
What brand of windows does Window World use?
It uses Associated Materials Incorporated (AMI) windows in its stores.
Who is Feldco's window guy?
Doug Cook is the Feldco's window guy.
Who makes Window works windows?
Chicago local family makes the Window Works windows.
Final Thoughts
I hope now you know Window Works vs Feldco. If you are looking for durable windows and doors, then Feldco is the best choice.
Making a budget will help you to calculate the windows and doors. I will recommend Feldco for its affordable price and durable service. Now you can pick any windows and doors of Feldco collections.